Amazing Festivals and Events in Chennai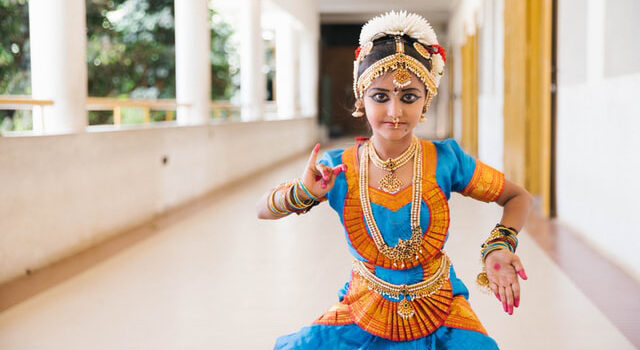 A city where there is always something going on, you will find many festivals and events in Chennai every month. This includes numerous dance, music and cinema festivals in Chennai, whatever your interest, you're bound to get your dose of culture. Here's our selection of cultural festivals and events in Chennai over the year. Check out our Calendar at the bottom for a more comprehensive list for trip planning.
January
Dance Festival at Malappuram: This is one the most spectacular events in Chennai, where South Indian dances are showcased on an ancient open-air stage built over 1300 years ago. Here you'll have the chance to enjoy traditional dances like the Bharatanatyam.
February
Thyagaraja Festival: One of South India's most famous composer, known for his Telugu songs, he is commemorated with this annual event that is held in the composer's honour.
Natyanjali Dance Festival is held in Chidambaram at the end of February, in which the roof of the main temple is used as the backdrop to showcase Tamil Nadu's traditional dance of the Bharatanatyam.
March
Arubathimoovar Festival is a vibrant religious procession taking place in the Kapileshwar Temple in the Mylapore district. The 63 saints of Shiva from the temple are paraded through the streets.
April
Tamil New Year is Chennai's biggest party and religious event. Families go together to the temple to pray that the next year will be prosperous and each house is decked out in mango leaves and kolam to bring forth prosperity.
May
The Kavadi Festival is one of the most interesting Hindu festival in Chennai where a flower covered decoration known as the Kavadi is taken up the sacred Palani Hill. The entire procession is accompanied by drums.
June
Kanthuri Festival is a secular festival dedicated to St. Qadir Wali whose good work reached out to people from every faith.
July
Saral-Vizha is set to the backdrop of the Courtallam waterfalls and marks an annual ritual bathing event, in which believers come to the healing water. It's not just one big bath, but there is plenty of ritual and performances to go with it.
August
The Summer Festival is a huge cultural event in Chennai which features a wide range of events. They'll be boat races and flower shows.
Velankanni Festival is a religious affair with a difference. This Christian Festival marks the spot in which the 16th century sailors from Portugal were saved by the Virgin Mary after being caught in a shipwreck. The event is a pilgrimage each year, where devotees walk to the spot where the sailors landed.
October
Navratri is the festival of nine nights, which happens all across India, not just in Tamil Nadu. However, Chennai and the surroundings know how to put on a show. During Navratri, each house prays to the goddess Sakthi for luck, health and prosperity each year.
November
Karthigai Deepam is the festival of lights, and if you want to see Chennai at its best, then come along in November. The whole city is lit up with earthen lamps placed outside each house, and there is a festive vibe as the firecrackers go off all night.
December
One of the most popular events in Chennai is the Music Festival. It's Chennai's biggest cultural festival, with a month long event of classical Carnatic music, along with shows of music and dance from some of the country's biggest stars. Not to mention stunning shows set in the big temples and palaces all across Chennai.
Chennai International Film Festival is a week long festival covering movies from a number of countries. It's the city's cinematic event of the year, but the date shifts around each year. In 2014, it was held in April.
It's hard to choose just one of all thefestivals and events in Chennai, since the city offers just so many! The best solution to get to see as many festivals and events in Chennai as possible, of course is to visit more than once. At Elements Hostel you will always find a home away from home.