A trip to Chennai should be on everyone's bucket list. If you need an extra incentive, here are ten reasons to visit Chennai!
1. Chennai Is a Diverse City That Is Both Young and Old
For a city that officially came to life only 400 years ago as a result of the East India Company's activities, Chennai is still a city with an ancient pedigree. Even though "Madras", as the city was then called by the British, is relatively new, today's Chennai has expanded to include villages that are over 1000 years old. This makes India's 4th city both uniquely old and new at the same time. While the majority of the population are Tamil, you'll find that Chennai still carries echoes from its historical connection to the Portuguese, Dutch, French and British. This makes Chennai a vibrant and cosmopolitan city.
2. Chennai Is Famed for Its Spectacular Temples
Some of the best places to visit in Chennai are the Thirumayilai or Mylapore temples, which date back to the 7th or 8th centuries. However there are a number of temples dotted around the city that are more than 500 years old as well.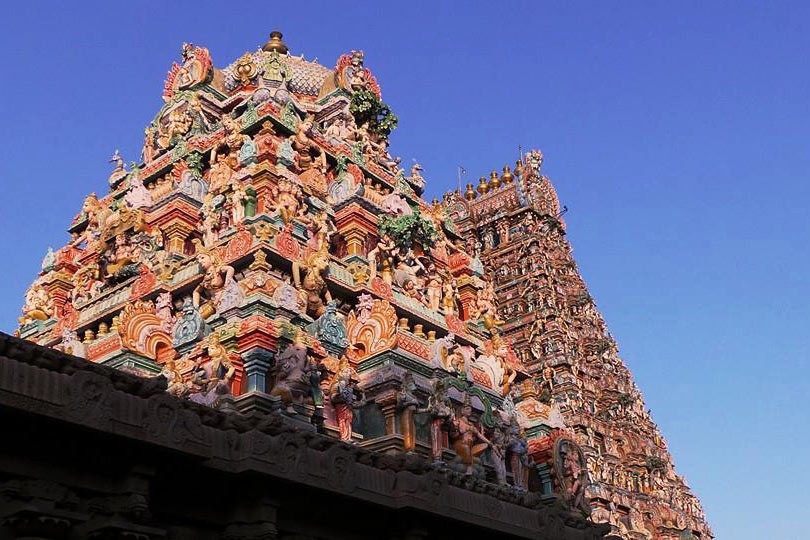 3. Churches – Remnants of Chennai's Colonial History
There are many churches in the city, including Asia's very first Anglican Church, the only remnant left behind in the formerly British Fort St. George. You can also find churches that are affiliated with the Armenian community. ut the city's oldest churches go back to the Portuguese. Local legend has it that eight Franciscan Friars came over from Lisbon already in the early 16th century.
4. Chennaites Are Incredibly Welcoming
While many cities in India feel chaotic for visitors, intimidating travellers with local chaos, Chennai is not like that. The people in Chennai are very proud of their city and want to treat their visitors as guests. Don't be surprised to find people eager to play the host.
5. A Stroll along Marina Beach
Chennai has a wonderful lengthy stretch of beach that goes on for 12 kilometres. Marina Beach covers about half of it. While swimming is not allowed, it is a popular evening spot for visitors and tourists alike. There are more than 500 shops and street food stalls as well as some joyrides that will make for a memorable evening stroll.
6. National Parks in the Middle of the City
Chennai is unique in that it has a number of wildlife and nature parks within the city limits, some are even at the heart of the city. Guindy Park and Snake Park are considered national parks today, and still house wildlife and birds which can live in their natural habitat. Visitors to Chennai need not leave the city to get a taste of nature.
7. Chennai's Unique Cultural Heritage
Chennai is the flagship for Southern India's cultural and religious traditions, and around December it certainly lives up to its reputation. This time of year all the sabhas come alive with music and dance performances for a city-wide festival. However Chennai buzzes all year round. Chennai is home to the Kalakshetra and the Music Academy, but it also has theatre, contemporary dance and international film festivals throughout the year. Not to mention you can find the oldest art gallery and museum in India as well.
8. South Indian Food Is the Best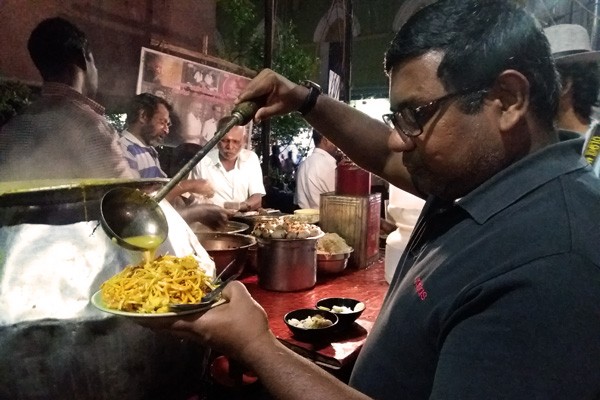 India might have a reputation for spectacular food in general, but Southern India is famed for its intensely flavoured curries and unique cuisine. Visitors to Chennai may come initially for the temples and beaches, but often will return again and again for idli, filter kaapi and dosai. While Chennai has some excellent local food, you can also find any kind of international dish in its numerous restaurants and street food stalls.
9. A Vibrant Nightlife
Chennai has got the unfair reputation of being a conservative city, but there is nothing conservative about its nightlife. You'll be pleasantly surprised at how many bars and clubs stay open past midnight. Whether it's a disco or a lounge bar, you can find it in Chennai.
10. Endless Shopping Possibilities
One of our personal favorite reasons to visit Chennai! If you're looking for gorgeous silks and sarees, then Chennai is the place for you. It's a great city to pick up quality souvenirs, but you'll also find huge malls, traditional markets, and what ever else takes your fancy.
There you have it – culture, people, history, food, shopping. Could you need any more reasons to visit Chennai? Book your accommodation at Elements Hostel in Chennai and enjoy our beautiful city!